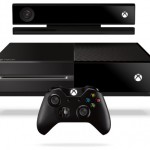 Of course it is a video game console. However, with all that it can do, it might be mistaken for a mini-computer. Whether necessary or not, this particular console comes with a wide variety of non-gaming related apps.
Users can talk on Skype, toggle between different apps, and watch live TV. It even has a voice-activated power switch. Oh yeah, and the Xbox also plays video games.
Xbox One Main Specs
Some of these features could mean just as much to those who may use the Xbox One for anything but gaming. However, to the serious gamer, the power of this machine will matter.
This is a highlight of some of the One's most important specifications:
500 GB hard drive for storage
Eight-core x86 AMD processor
Three USB 3.0 ports
A Blu-Ray player
Cloud-based gaming profile
802.11n wi-fi card
HDMI ports
Very high-tech Radeon video card (most likely HD 7790)
Natural language controls and text-to-speech
IlllumiRoom (more explanation below)
Avid gamers now have two consoles to anticipate for this coming shopping season. It will be tough to decide what will set the Xbox part from the upoming Playstation 4. However, one major point for the "One" is its ability to return to a game even after the console goes to standby mode. improved controllers, sleeker design, and higher-quality graphics will also matter.
Another feature that could attract dedicated players is the surround theatre-style video projection feature. Users can use their voices to command IllumiRoom to turn on during game play. Lights flash all around the player, and scenes of the game appear all around the room.
Keeping Up With The Cloud
Individuals and companies have used cloud computing for several years now—probably for longer than most people realize. Still, the time for the gaming industry to incorporate this type of computing into their physical gaming consoles. Next year could be too late for the companies who do not take heed of the current trend now. This is one of the reasons Xbox One was created, to keep up with what's going on in The Cloud.
News That Could Disappoint
Once a used game from a former version of Xbox is saved to the One, it may not longer be transferable or used elsewhere. It may be locked to that gaming system. However, this is a concept that requires further exploration at this time.
Therefore, there's still time to convince Microsoft of the necessity of having access to games already owned. On the other hand, effort toward protecting the games from illegal copying will continue to remain priority for the makers of One.
Release Date
An official release date has not been established yet. However, Microsoft confirms that shipping of the One will start before January 2014. Delivering this brand new Xbox worldwide is the plan, which is some news that could put pressure on Sony.
The maker of the PS4 announces plans of shipping to the United States and Japan so far. However, more news concerning this could reach the forefront any day now.
Either way, most of the English-speaking world will have the chance to play one console or another very soon. As always consumers and businesses alike push for gaming consoles like Xbox. One is hoping to become available before Christmas. If all goes well, a Christmas release date could happen.
Citations:
Guest Author: Erin Walsh is the Director of Public Relations for Boost Software. She is an avid blogger that enjoys sharing her knowledge with the everyday computer user, by helping them speed up their slow computer, clean up their pcs, update their registries, and identify and update drivers.