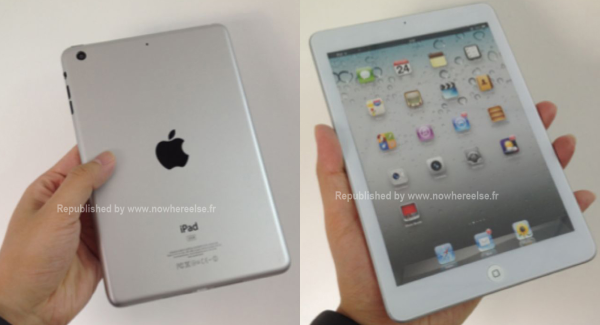 Images of what appears to be Apple's smaller iPad, the iPad Mini, have leaked on the Internet today, courtesy of a French website.
French website NowhereElse claims the pictures originated from DGtle, a Chinese website, although news updates from the past 10 days on the website don't feature the images. It's currently not known if DGtle posted the pictures before taking them down.
According to NowhereElse, the pictures show a physical mockup of the iPad Mini that was created to allow third-party manufacturers the ability to "design their products in anticipation of the release of the device." The basic design of the mockup appears similar to recently leaked pictures purported to be of the iPad Mini's case. The mockup shows a device with a white front and an aluminium-looking back. Additionally, it appears the device will feature both front and rear-facing cameras.
In a separate leak yesterday, MacRumors posted images from one of its readers comparing the cases of the most recent iPad, iPad Mini and iPhone 5. These cases are claimed to have been made by third-party case manufacturers in advance of the announcements for the iPad Mini and iPhone 5.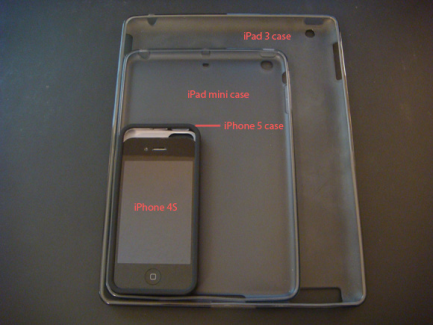 Apple is holding a press event tomorrow that the company has teased as the announcement of the iPhone 5. Recent rumors have indicated the iPad Mini will not be announced at tomorrow's event.
Via: CNET
Source: NowhereElse, MacRumors | Images via NowhereElse, MacRumors