Pros:
Well-made and decent looking and more importantly it's comfortable to use. The two USB 2.0 ports are also an added bonus.
Cons:
Minor - smoother tactile feedback for the keys would've made it nicer.
Today, we will be looking at a nifty little accessory designed to make numerical data entry a whole lot easier and more comfortable. It's the PERIPAD-202 from our good friends at Perixx.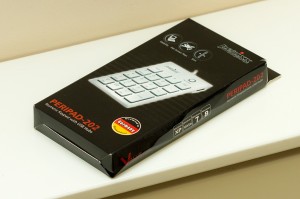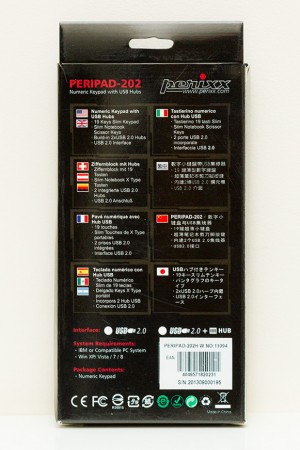 The Perixx PERIPAD-202HW comes in slim and simple packaging. Inside you will find the keypad and the instruction manual (not pictured).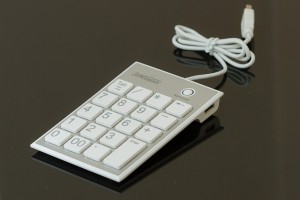 As you can see, the colour scheme of the review sample is quite fitting for Mac users but if white isn't your colour, Perixx also have a black version available.
As you'd expect, the keypad has all the numbers, decimal point, plus and minus symbols, etc but Perixx have also included a TAB and backspace key which is definitely very handy. There is also a numlock button.
Perixx have very thoughtfully added 2x USB 2.0 ports that flank either side of the keypad, so you don't have to worry about losing a USB port – especially important when using a laptop.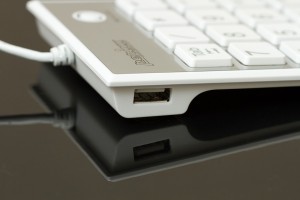 The large keys ensure you don't mistype the wrong numbers, and the keys themselves are quiet and provide satisfying tactile feedback. Although if they were a tad smoother it would be even better. It didn't take long before we got used to using the keypad, and it certainly helps speed up numerical data entry.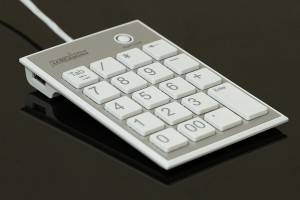 We tested to see if it worked on Mac OS X (Mountain Lion and Mavericks) as well as Windows 7 and 8 – all worked flawlessly. This will also work on older versions of Windows since it uses generic built in drivers.
All in all, the PERIPAD-202HW does exactly what it's supposed to with a few added bonuses, so we can't fault it. Also given the fact that it's only £9.99 at the time of writing, we would definitely recommend it.