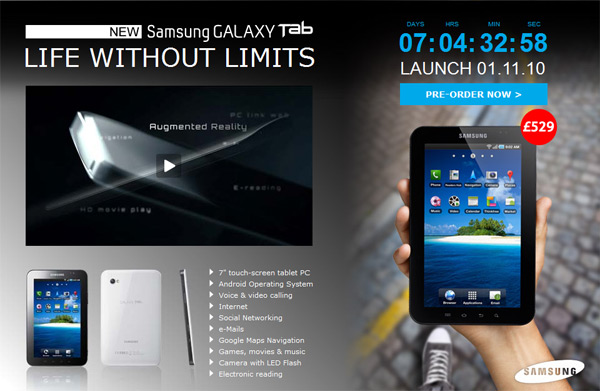 Tesco has set up a pre-order page, complete with countdown clock, for the Samsung Galaxy Tab.
The superstore chain, which also boasts the iPhone 4 in its techno-armoury, is offering the 16GB tab for £529, making it the cheapest supplier so far – beating The Carphone Warehouse by 99p. Every Little helps.
We're still waiting to hear from the networks as to what sort of discount we'll get on the Galaxy Tab when signing up to a contract.
And, we've yet to hear anything about the 32GB model at all yet. Maybe Samsung decided that it was just far too expensive to release.