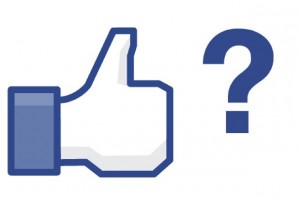 Facebook announced a revamp of their news feed only yesterday, and already the cynics and critics have been out in force damning them for ramming advertisements even further down our throats than they have previously been accused of.
Since Facebook was floated last year, it has pretty much been open season on the company. That said, a lot of their innovation and ideas have been underwhelming, at best, so it is perhaps not surprising that they have been copping more flak in recent months than they had in the last eight years combined.
Still, if you cut through the criticism and the admittedly large temptation to say that Facebook have launched this product to increase their own revenues, there are some positives for consumers to be found. We looked at the best of these, and at what they mean for the end user.
Something New
This might not mean much to a lot of people, but the news feed is one part of Facebook that had grown old and tired in recent years. Does anyone even remember a time when it looked different to how it does today?
The new news interface will be much kinder on the eyes, using photos and videos to appeal to users rather than an incessant list of text. The success of sites such as Pinterest and Instagram, which Facebook themselves own, is likely to see many more sites move towards this cleaner, media driven interface in the near future.
Specific Feeds
One common criticism of Facebook in the past was that their news section was basically a mash up of anything and everything, and searching for something specific meant spending a lot of time looking, or going elsewhere instead, such as Google.
Now, users can get rid of suggested reading, promoted posts – although advertising will be heavier – and things that are of no relevance or interest to them, and instead focus on what they want to read, be that the latest technology news, sports updates, or breaking stories from around the world.
Focus on Mobile
One of the leading web design trends for 2013 is going to be cleaner, more responsive web design. Facebook have been criticised in the past for not being too mobile friendly with their site. However, everything about the revamped news feed just screams 'mobile.' The same interface is used on desktop, too, so users will quickly become familiar with the new layout and how to navigate it easily.
The Power of Chronology
By far one of the most irritating things about Facebook in general in the past has been the way in which it automatically pulls the most popular pieces of news or events, or the things it believes are the most important, to the top of your timeline.
Thankfully, logic seems to have set in at the company, and while there will still be major stories placed in prominent positions, the bigger trend will be for news stories to be situated in a chronological order so you can read and make sense of them much easier.
This article is written by Jaguar PC providing managed VPS hosting with affordable web-hosting plans along with moneyback guarantee.